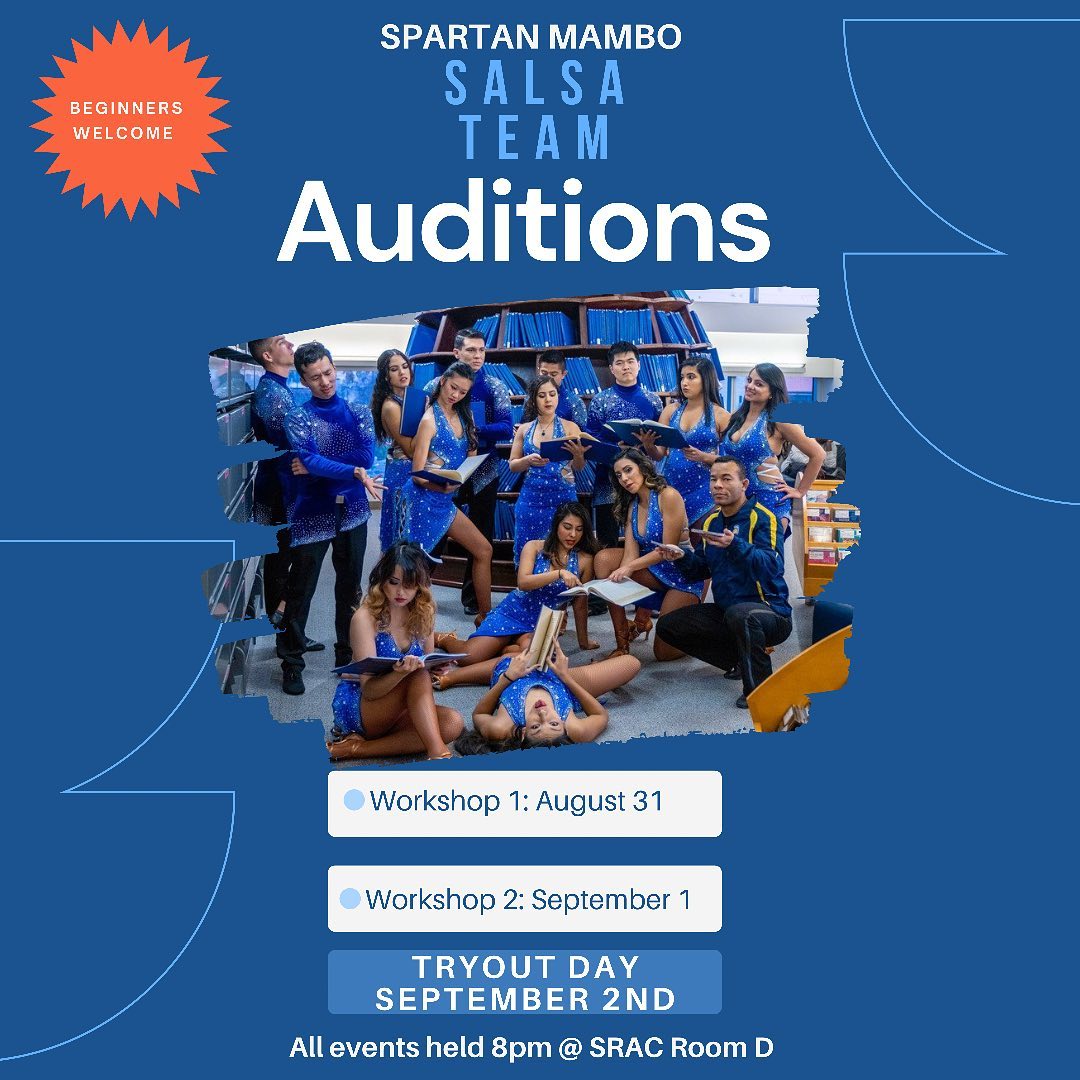 We are excited to be back in-person again this semester!
We will be holding workshops on Tuesday, August 31st and Wednesday, September 1st from 8pm-10pm at SRAC Studio D where you can meet the team and learn some basic steps.
The audition to join the team will be Thursday, September 2nd from 8pm-10pm in SRAC Studio D.
You can find out more details on our Audition page.