Auditions for Fall 2021: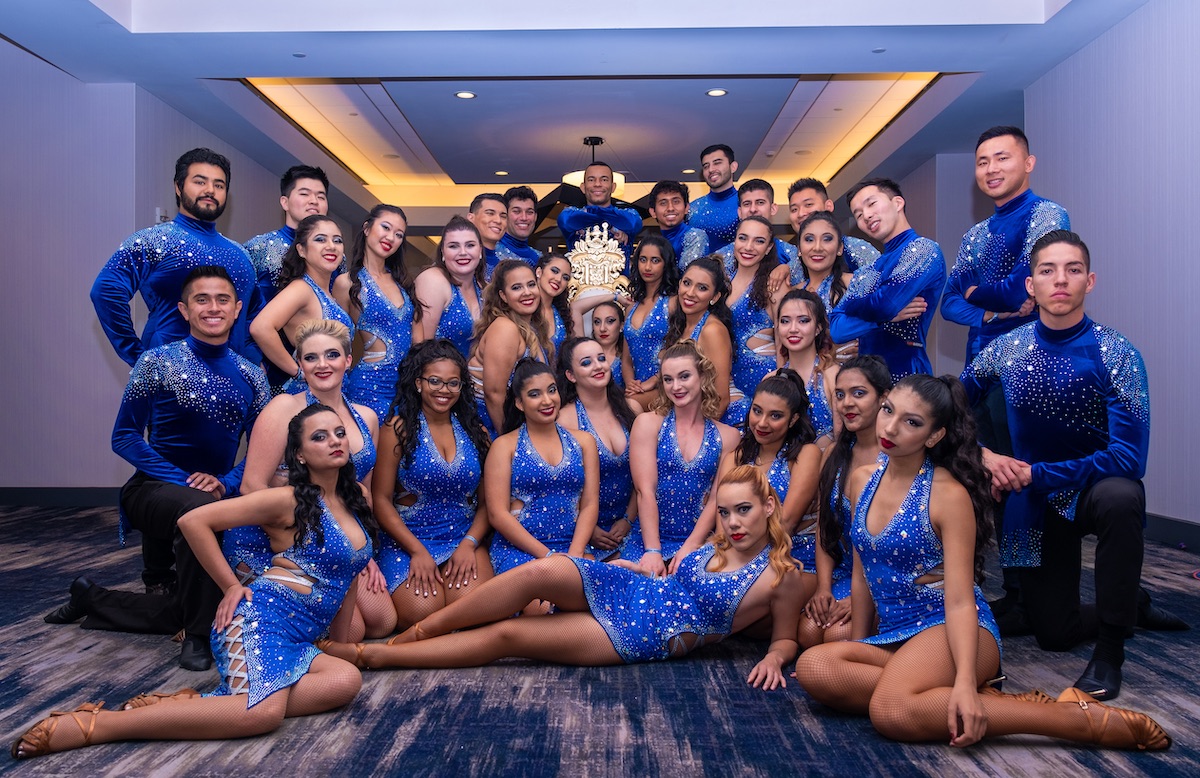 Want to learn how to salsa dance, make new friends, and perform on stage? We are looking for new dancers to join our championship winning salsa team!
We are looking for responsible students who can commit to the practice schedule, who are team players, and are looking for a fun & challenging growth experience. We have two teams you can be a part of:
Performance Team:
Learn the fundamentals of Latin dances such as Salsa and Bachata in a fun, team environment
Learn how to perform on stage as well as dance in social settings
Learn a full length salsa routine and perform it in costume
No prior dance experience necessary
Competition Team:
Become a part of our 5X college championship-winning salsa team
Learn advanced tricks and choreography
Represent SJSU at the College Latin Dance Cup and other competitions
Previous dance experience (salsa, jazz, ballet, hip hop, gymnastics, etc) preferred
You must be a student at San Jose State University to join the team.
If accepted onto the team, there is a $250 membership fee which goes towards costumes and travel expenses. Practices this semester will be held every Tuesday & Thursday from 8pm-10pm, with additional optional practices.
If you think you have what we're looking for, you are invited to join us for Fall 2021 Auditions.
Auditions will take place Thursday, September 2nd from 8pm-10pm in the studios upstairs in the SRAC. We will also be hosting two dance workshops on Tuesday, August 31st and Wednesday, September 1st for people looking to get some practice in before the audition. Workshops will also be held at the SRAC from 8-10pm.
Auditions will consist of a brief warm-up, followed by learning a simple solo and partnerwork routine.
---
Audition Info:
Date:
Thursday, September 2nd, 2021
Time:
8pm – 10pm
Cost:
Free
Location:
Spartan Recreation and Aquatic Center (SRAC)
Attire:
Comfortable clothes (preferably no jeans and no skirts for the ladies)
Shoes without a sticky bottom that you can spin in (jazz shoes recommended)
*No partner necessary*
We are looking for both men and women to join our team, but we really need more guys!
---
About the Team
Spartan Mambo is San Jose State University's performance salsa team. We perform at events both on and off-campus throughout the semester, and compete at events around the country including the San Francisco Salsa Congress, College Salsa Congress, Las Vegas Salsa Congress, and the World Latin Dance Cup.
We are the winners of numerous competitions including the College Salsa Congress & Collegiate Salsa Open, and are one of the most highly ranked college salsa teams in the country. Most importantly we love to dance, have fun, and build relationships that last a lifetime!
Competition Team:
Performance Team:
---
Contact
If you have any questions or comments regarding the dance team auditions, please don't hesitate to contact us. Our email address is salsa [at] sjsustudents.com.